Greg Johannesen, PGA
Instructor and Master Club Fitter
Co-Manager
Greg has been a PGA Professional since 1994 and has been Assistant Professional, Head Professional, Director of Instruction and Equipment, Club Fitting Specialist, and Co-Manager. Greg is also the co-inventor of the patented PXIII club fitting technology. Awards include the 2012 Nebraska PGA Section Teacher of the Year, two-time Nebraska PGA Section Merchandiser of the Year, Ping top 100 Fitter, and a multi-time Top 50 fitter for Mizuno. Greg is currently the co-manager of the Fairways at Lincoln golf facility in Lincoln, Nebraska.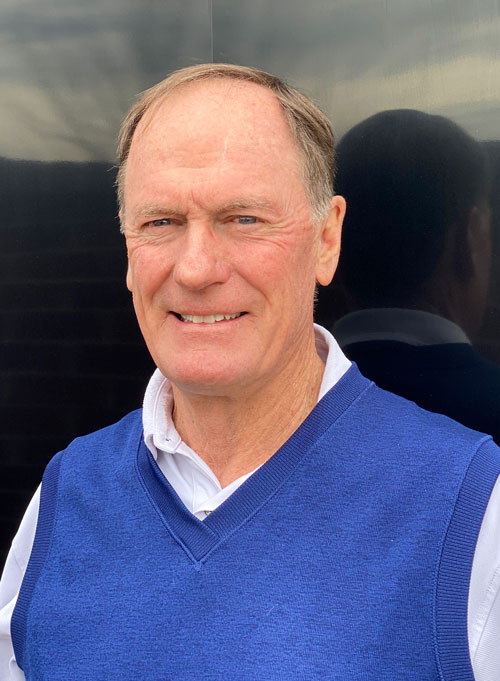 Jim White, PGA MP
PGA Master Professional
Co-Manager
Jim is a PGA Master Professional, entrepreneur, golf course designer and talented player who was the winner of the 2004 Senior PGA Professional National Championship and has won the Nebraska PGA Senior Championship eleven times. Jim has competed in twenty-three major championships including seven PGA Championships and three U.S. Opens. He has won thirteen Nebraska PGA Professional Section Championships spanning five decades, which is believed to be a PGA of America membership record. Jim is General Manager/Director of Golf at The Fairways in Lincoln, Nebraska.
For 21 years, PGA pros Jim White and Greg Johannesen have been honing a better way to custom fit clubs. Building on three pillars — the dead weight, the swing weight and the club length — Jim and Greg are able to custom-fit clubs that deliver results. No one else in the industry looks at these three pillars collectively. PXIII is the patented club-fitting innovation.