PXIII Fit-Fast example of what you will receive
After entering and submitting your Fit-Fast form you will receive 2 emails:
One containing all the details for each option chosen when you filled out the form.
And two, an email containing your personalized PXIII Recommendations.
On the sample recommendations below, we have annotated several items that can be revealed by a click/tap on the marker icon.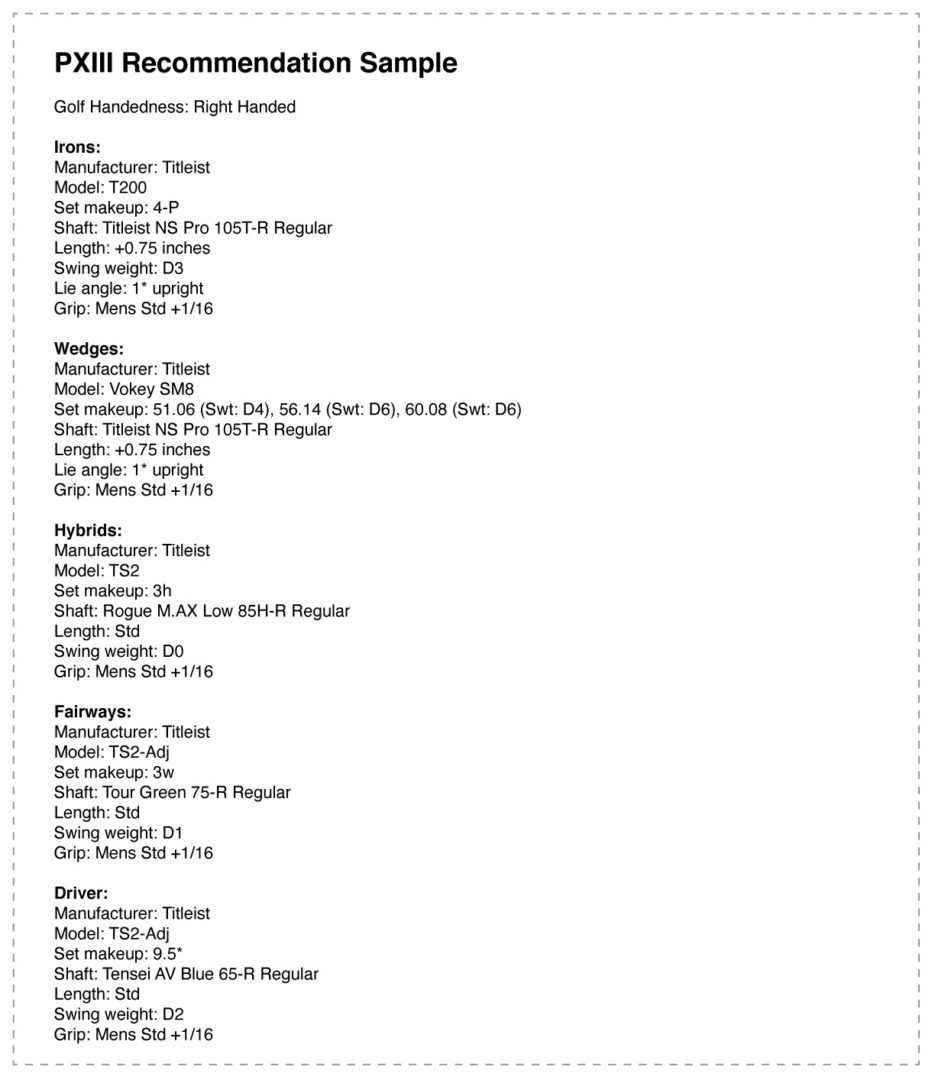 Model: other models can be substituted in.
1 of 4
Shaft: other shafts can be applied as long as
flex and shaft-weight are comparable.

2 of 4
Swing weight is a measure of head-weight
and is relative to club length

3 of 4
Grip: grip size as compared to men's standard.
4 of 4